Resident Teacher, Gen Kelsang Tsoglam
Gen Kelsang Tsoglam is a close disciple of Venerable Geshe Kelsang Gyatso and has been practicing and teaching under his guidance for nearly 20 years. Her teachings are heartfelt, practical, and presented with warmth and humor.
Prior to her arrival in the South Bay, Gen Tsoglam was the resident teacher at Atisha Kadampa Buddhist Center in Providence, RI, Kadampa Meditation Center Bloomington, IN, Tushita Kadampa Buddhist Center in Olympia, WA, and taught extensively throughout the NY/NJ area. She also spent time at our LA center under the guidance of Gen-la Dekyong, out General Spiritual Director.
Gen Tsoglam teaches Sunday Mornings, Thursday evenings, and Wednesdays in Redondo Beach as well as retreats and special events throughout the year.
Kelsang Rak-ma
Kelsang Rak-ma is an American Buddhist nun who studies and teaches at Kadampa Meditation Center LA. Her light-hearted teachings are presented with clarity and joy. She truly represents what it means to be on the "Joyful Path".

Nick Ploplys
Nick enjoys studying and practicing Kadampa meditation and shares Dharma with others with lighthearted humor.  Admired for his clarity of the teachings, he has a compassionate wish for others to enjoy its benefits.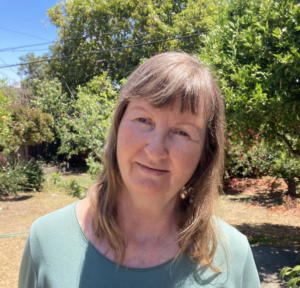 Lola Cumiford
This is Lola's 12 year studying in Foundation Program. She volunteers and teaches Dharma with a gentle, loving heart and complete sincerity.
Keith Holmes
Keith has been studying and practicing Kadampa Buddhism since 2005.  He teaches with warmth and humor and has been instrumental in helping to keep Dharma flourishing in the South Bay.
Crista Riccio
Crista met Kadampa Buddhism in 2015 through the Kid's and Families Meditation class and is now a member of the Hermosa Beach Foundation Program.  She strives to share the stages of the path and see everything as a teaching.
John Williams
John met Kadampa Buddhism in 2007 and is a member of the Hermosa Beach Foundation Program.  He has a vast appreciation for meditation and a practical way of engaging with students that is easy to understand and apply to everyday life.