Gen Kelsang Rigpa
Gen Kelsang Rigpa is the Resident Teacher at Mahamudra Kadampa Meditation Center and National Spiritual Director of the Western US. His heartfelt and practical teachings are presented with warmth and humor, making them accessible to everyone. Through clearly presenting the teachings of Buddha, he is able to help people from all walks of life discover for themselves how to integrate wisdom, compassion, and spiritual power into their modern life.
Kelsang Rak-ma
Kelsang Rak-ma is an American Buddhist nun who studies and teaches at Kadampa Meditation Center LA. Her light-hearted teachings are presented with clarity and joy. She truly represents what it means to be on the "Joyful Path".
Keith Holmes
Keith has been studying and practicing Kadampa Buddhism since 2005.  He teaches with warmth and humor and has been instrumental in helping to keep Dharma flourishing in the South Bay.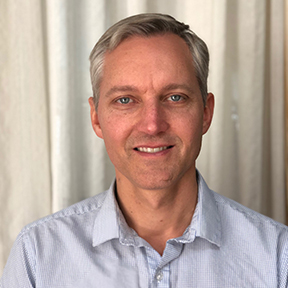 Nick Ploplys
Nick enjoys studying and practicing Kadampa meditation and shares Dharma with others with humor and sincerity.  Admired for his clarity of the teachings, he has a compassionate wish for others to enjoy its benefits.
John Williams
John met Kadampa Buddhism in 2007 and is a member of the Hermosa Beach Foundation Program.  He has a vast appreciation for meditation and a practical way of engaging with students that is easy to understand and apply to everyday life.