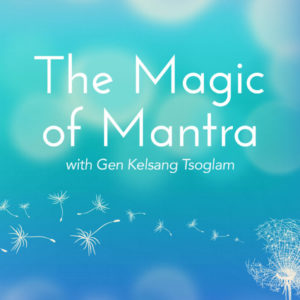 Saturday, October 22nd
10:00 am to 11:30 am w/refreshment break
Resident Teacher: Gen Kelsang Tsoglam
There are many ways to connect with enlightened beings and tap into their beneficial qualities, such as wisdom and compassion. We can make this connection through images as well as through sacred sounds known as mantras.
Mantra means "mind protection" and reciting them can bring inner peace, healing, and a sense of protection. They are also a way to bring benefit to others who are suffering.
Join us as we learn how to incorporate this simple, powerful form of practice into our daily lives.
Includes teaching, guided meditation, and refreshments. No previous experience is necessary. Everybody welcome!
Class fee: $15
Register Now
EVENT LOCATION
Mahamudra Kadampa Meditation Center
500 6th Street
Hermosa Beach, CA 90254
310-848-9680