Half Day Class
Perfecting Concentration
Saturday 11-18-17 in Hermosa Beach
Sunday 11-19-17 in Santa Ana
10:00 AM – 1:30 PM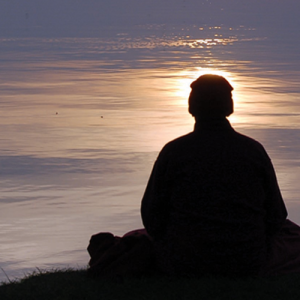 To attain perfect concentration we must overcome all forms of distraction. These are of two types; outer distractions and inner distractions. Outer distractions develop when we come into contact with external objects that cause delusions to arise in our mind. Inner distractions are more subtle. They develop in meditation when we remember objects of attachment and so forth. When our concentration becomes stable our mind is like a motionless candle flame clearly illuminating its object.
During the November half day class, you will choose a qualified meditation to repeat twice each day leading up to retreat.  Then on the evening of December 26th through the 31st, at the silent retreat, you will be guided in your mediation in four sessions each day over five days to develop the clarity and stillness of stable concentration.
It is this concentration that reduces and finally eliminates the distance between the mind and its object, causing the mind and its object to mix.
Everyone will benefit from the Half Day Class whether or not you plan to attend the Silent Retreat. This day class will provide a wealth of information regarding obstacles to concentration and various remedies will be discussed.
Fee: $25 includes refreshments
"Pure concentration is like a two-edged sword; it has the edge of single-pointedness or stability, and it has the edge of clarity and intensity.  To attain single-pointedness at the beginning we have to make great effort, but if we apply too much effort we lose our single-pointedness and our mind begins to waver towards another object.  On the other hand, if we do not apply enough effort we lose our grip on the object and mental sinking sets in. . . . We have to learn to adjust our effort so that it is not too tight and not too loose, rather as a musician has to adjust the strings of an instrument." ~Joyful Path of Good Fortune
5 DAY GUIDED SILENT CONCENTRATION RETREAT***
TUESDAY DECEMBER 26 – SUNDAY DECEMBER 31, 2017
Begins Tuesday 12/26/17 at 7:00 pm
Concludes Sunday 12/31/17 at 8:30 pm
***THIS RETREAT IS HELD AT THE HERMOSA BEACH CENTER
One must attend the Half Day Concentration Class on either Saturday, November 18th in Hermosa Beach or Sunday, November 19th in Santa Ana to participate in Silent Concentration Retreat.  This Meditation Retreat is on a virtuous object the retreater has chosen and studied for six weeks leading up to retreat.
Fee: $100 includes vegetarian meals and refreshments
Please call Gen Kelsang Tangpa at 310 848-9680 to RSVP or if you have any questions.
Mahamudra Kadampa Buddhist Center
500 6th Street
Hermosa Beach, CA 90254
Watch the video below to see what others are saying about the benefits of retreat.